*Example only. Actual tyre may differ from the image shown.
50% more miles, Goodyear takes you further*
20% more miles than the next best tested competitor**
Shortest braking distance on wet and dry roads***
---
542449
Summer
91
5452000682291
V <= 240 KM/H
TL Tubeless type

8.34 KG
81.864 CDM
---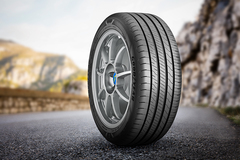 Benefits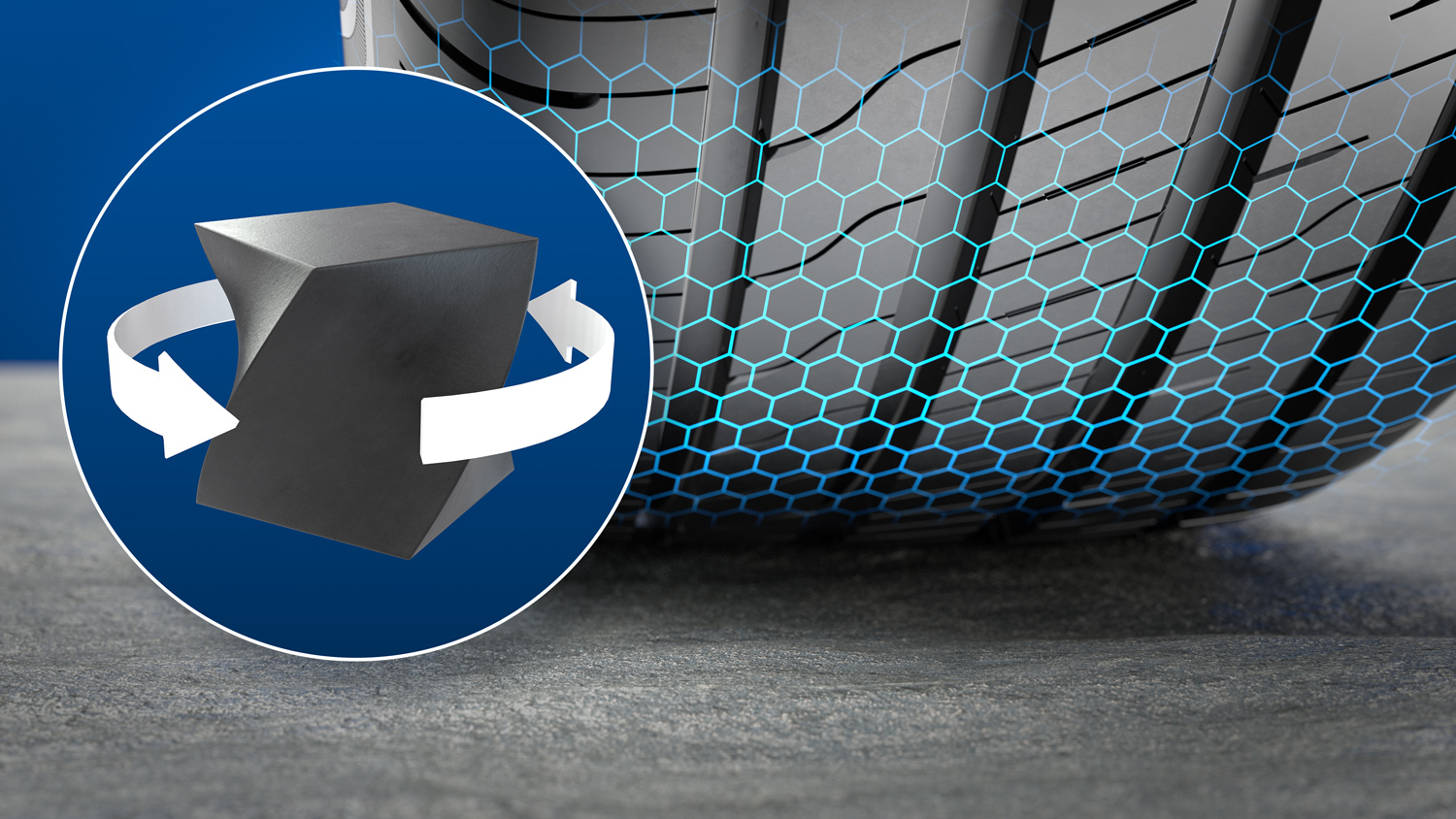 Mileage Plus technology
High tread elasticity and flexibility results in less fractures caused by rough road conditions (over a wide range of temperatures)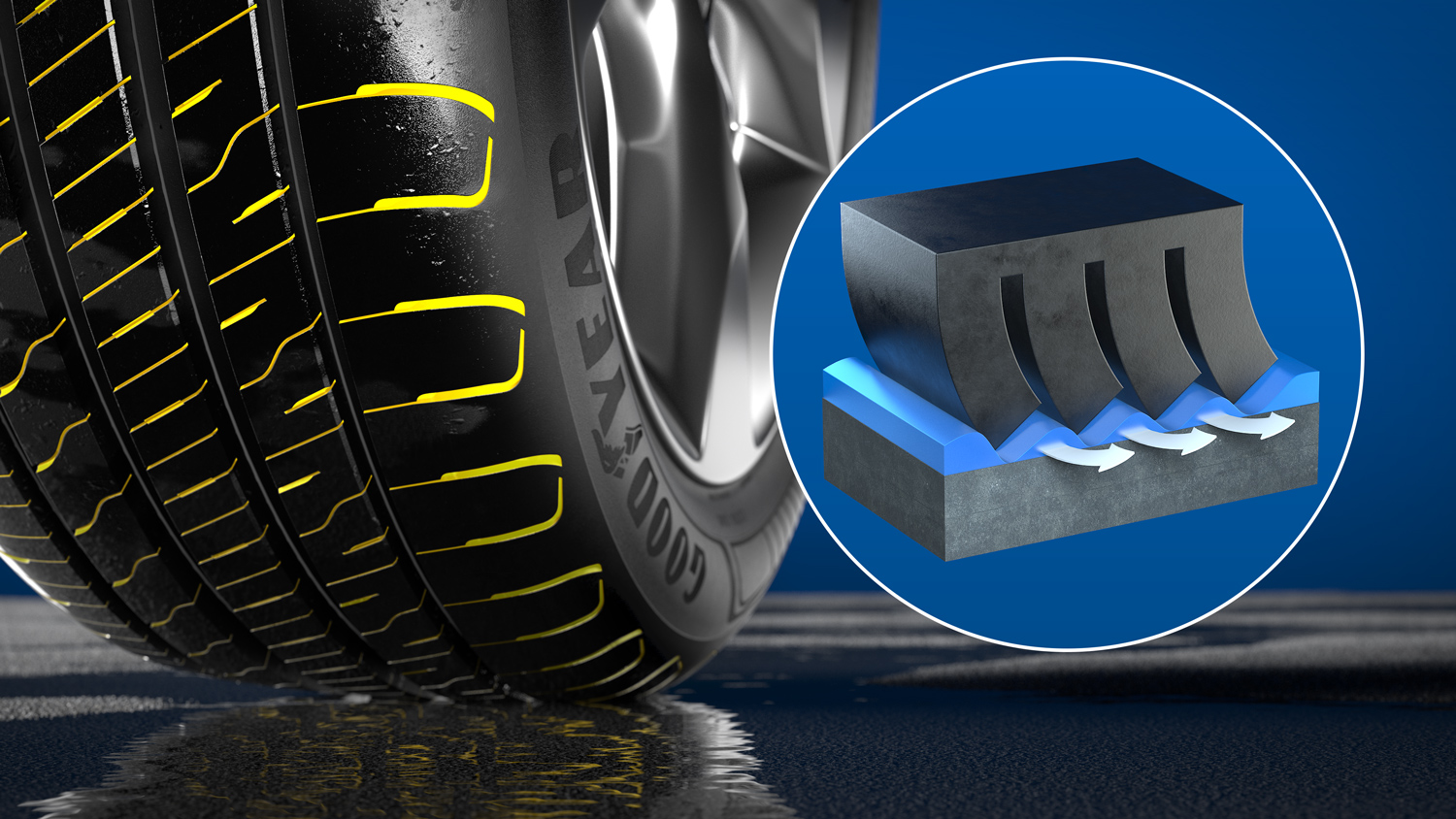 Wet Braking Technology
Lower compound stiffness facilitates block bending and wiping out of water. Longer and increased number of gripping edges facilitates water evacuation.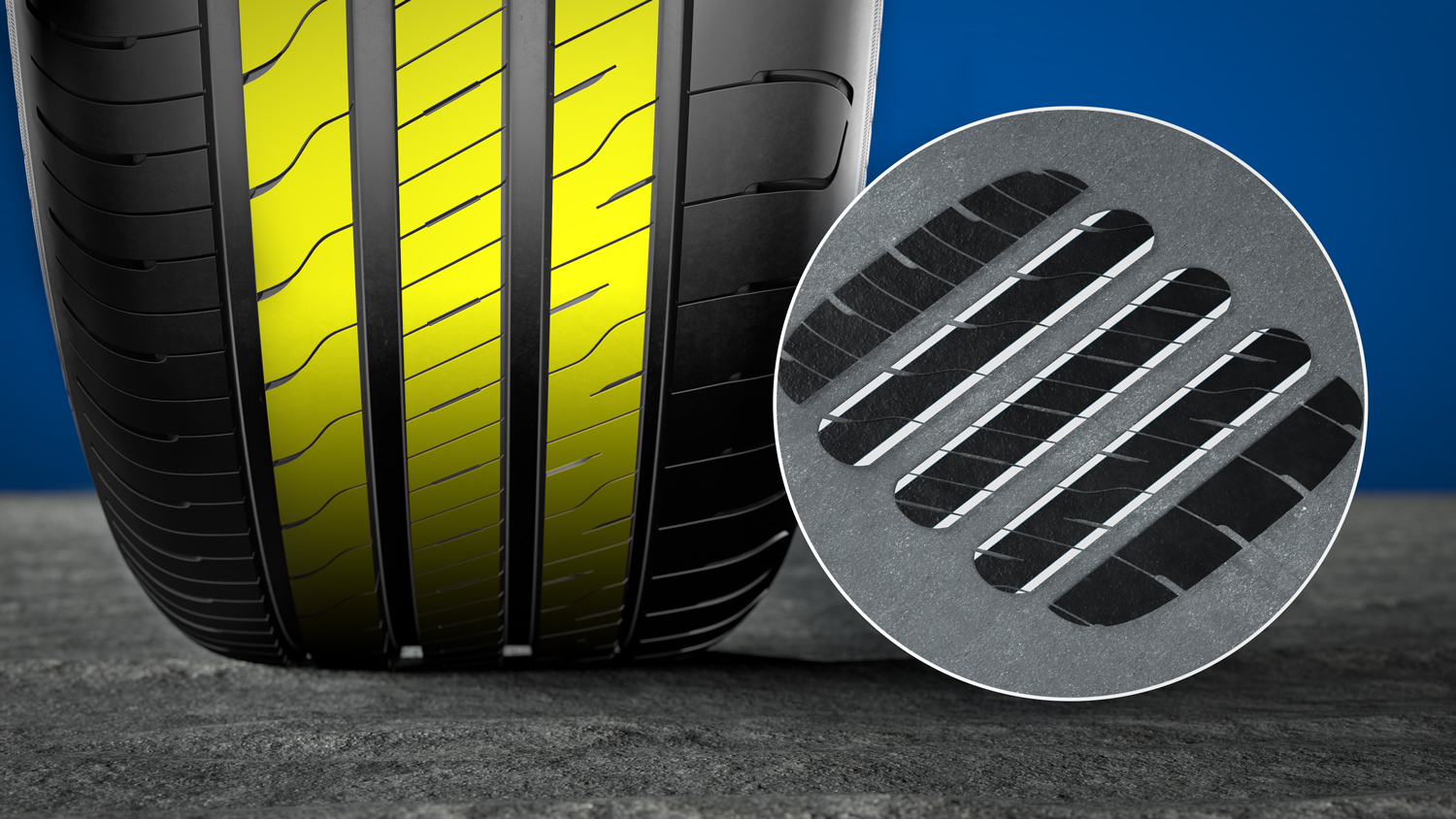 Dry Stability Plus Technology
Larger ribs at the center of the tread ensure higher stiffness
*Internal test. Compared to predecessor EfficientGrip Performance. Tire size tested: 205/55R16 91V; Test car: VW Golf 7; Test location: open roads in Luxembourg and France
**20%/11,000km higher mileage than next best tested competitor. Mileage (i.e., until legal treadwear limit is reached) compared to four latest designs from competitors in summer HP segment (Michelin Primacy 4, Continental PremiumContact 6, Bridgestone Turanza T005, Pirelli Cinturato P7 Blue). Tested by TÜV SÜD Product Service GmbH in November 2019 by order of Goodyear. Tire size tested: 205/55R16 91V; Test car: VW Golf Mk7; Test location: open roads in central Germany. Report number: 713171748. Full report available at: https://www.goodyear.eu/en_gb/consumer/tire-test-reports/tire-test-reports-summer.html.
***Shorter braking on wet and dry roads than all tested competitors. Compared to four latest designs from competitors in summer HP segment (Michelin Primacy 4, Continental PremiumContact 6, Bridgestone Turanza T005, Pirelli Cinturato P7 Blue).Tested by TÜV SÜD Product Service GmbH in Nov 2019 by order of Goodyear. Tire size tested: 205/55R16 91V, Test car: VW Golf VII, Test location: ATP Papenburg (D), GPG Mireval (F), TÜV SÜD PS Garching (D), Neubiberg (D). Report Number: 713171748. Full report available under: https://www.goodyear.eu/en_gb/consumer/tire-test-reports/tire-test-reports-summer.html
Videos